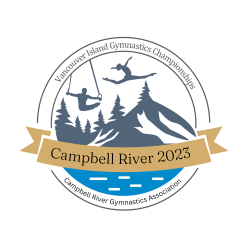 2023 Island Championships
Event Details
Name: 2023 Island Championships
Date: June 10 & 11, 2023
Host Name: Campbell River Springs
Host Website: http://www.campbellrivergymnastics.ca/
This competition is for MAG and WAG athletes that train in zone 6 to showcase their hard work and dedication to the sport of gymnastics and end the year with a fun competition to crown the Island Champions in their respected levels.
Registration available from 2023-02-17 to 2023-06-03.
The registration fee increases on 2023-03-30 and again on .