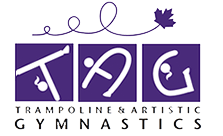 2021 Tamara O'Brien Memorial Invitational
Event Details
Name: 2021 Tamara O'Brien Memorial Invitational
Date: December 3-5, 2021
Host Name: TAG Gymnastics
Host Website: https://tagsports.ca
TAG would like to invite you to participate in its annual Tamara O'Brien Memorial Invitational being held at TAG Sports Centre in Port Coquitlam, BC. A great warm up event for Zone 3,4,5 before BC Winter Games Trials! This event is open to all WAG JO 1-9 , MAG Level 1-3, WAG and MAG Interclub and Xcel.
Registration available from 2021-09-20 to 2021-11-12.
The registration fee increases on 2021-11-06 and again on .