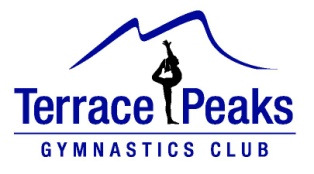 Terrace Peaks Invitational
Event Details
Name: Terrace Peaks Invitational
Date: March 1-3, 2019
Host Name: Terrace Peaks Gymnastics Club
Host Website: https://terracepeaks.ca/
Terrace Peaks Gymnastics Club invites you to our Annual Invitational Meet. This event is offered to WAG JO Levels 1-10, MAG Levels 1-4, Interclub WAG & MAG. and will also be the host of the Zone 7 Trials for BC Championships.
Registration available from 2018-11-15 to 2019-02-15.
The registration fee increases on 2019-02-02 and again on .